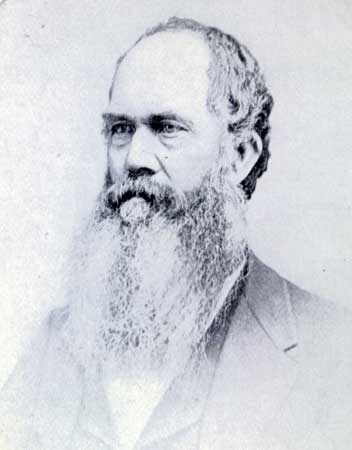 Samuel Hill was born in Rhode Island in 1806, the seventh child of a Quaker family. He studied carpentry, but became a mill overseer in Willimantic, Connecticut in the late 1820s. Upon his marriage, Hill broke with the Quaker church and joined a Baptist church instead. In 1830, he and his family moved to Connecticut where he continued to be active in both the Baptist church and mill management. Hill began to develop an interest in Garrisonian abolitionism, and became a local anti-slavery leader.
In 1836, he helped found a male anti-slavery society and took part in abolitionist meetings across eastern Connecticut. Through these anti-slavery connections, Hill met George Benson and other Brooklyn activists. In 1841, Hill bought a farm in Broughton's Meadow adjacent to the property of the Northampton Silk Company. He joined his farm with the property, now owned by George Benson and others. Together, Hill, Benson, and five other men co-founded the Northampton Association.
Hill lived at the Association with his family for all five years of its existence. When the Association disbanded, Hill continued the business of silk manufacture, financed by a Northampton merchant, S.L. Hinckley. In 1855, the Nonotuck Silk Company was organized, with Hill as a primary stockholder. Business was good from the outset; the company adopted the brand name Corticelli as a nod to Italian silk manufacturing. In January of 1878, the company recorded a net worth of over $800,000. In 1876, Hill retired from the presidency of the company. On the day of his funeral, six years later in 1882, all mills in Florence were closed out of respect to the man who had successfully continued the town's business in silk manufacture.
"In His Own Words"
Northampton Association Records: Constitution and By-Laws, 1842 (page 1)
Northampton Association Records: Constitution and By-Laws, 1842 (page 2)
Relevant Date(s)
1806 - 1882
Northampton Association Member
Yes