For links to each of the featured historic sites' web pages, as well as for additional online resources and readings, click here.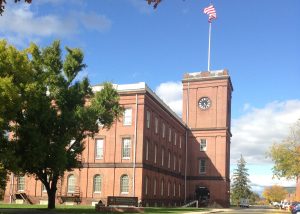 Springfield Armory National Historic Site includes manufacturing and assembly buildings from nearly 200 years of production. The museum features exhibits of machinery, tools, and models of arms across that history. The Armory holds manufacturing records and military data, personnel records, newsletters and photos showing the diversification of the workforce through the integration of women and African Americans. Online resources include films of arms demonstrations and oral histories of Armory workers describing its final period of production. Springfield Technical & Community College offers high tech classes in old Armory buildings.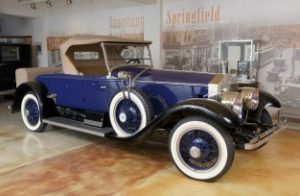 Springfield Museums: Museum of Springfield History features the city's industrial and cultural development, manufactured items showing the variety of industries, products, and their uses (e.g., Duryea automobile prototype, Indian motorcycles, sewing machines, and ice skates). Maps of the region show settlement patterns and geography in development. Artifacts from clothing to groceries demonstrate daily life. 
D'Amour Museum of Fine Arts exhibits many landscapes including from the Hudson River School, American impressionists, portraits from colonial to modern eras, representative furniture, textiles, metalwork, glass, and ceramics, and a large collection of Currier and Ives prints.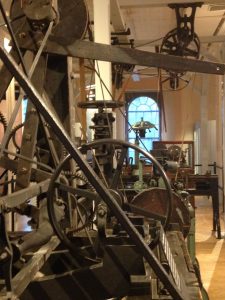 Museum of Our Industrial Heritage is in a 19th century machine shop and features artifacts, machinery, and documents from the cutlery, tap and die, machine tool industries. One of the Armory's most important suppliers and machine tool builders, the museum features hands-on exhibitions of evolving tools and principles of manufacturing, interpreted by machinists.
Old Sturbridge Village boasts working farms, workshops, water mills, and public and commercial buildings. Collections include 50,000 artifacts from 1790-1840 and 35,000 volumes on history and material life in rural New England in the Early Republic.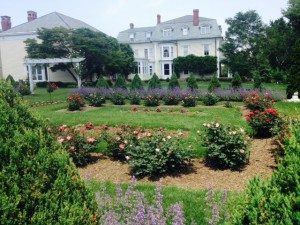 Wistariahurst Museum, home to the Skinners, 19th century silk mill owners, hosts and exhibits archives documenting employment records, photographs and personal records of domestic servants and mill workers employed by Skinners. Business and private records highlight the social activities of a wealthy family during the Gilded Age.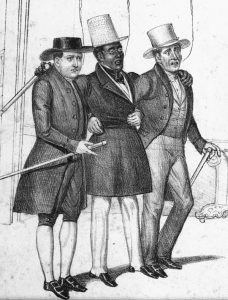 Holyoke Heritage State Park interprets the extensive canal and mill landscape of this designed city. The museum exhibits artifacts of Holyoke cultural life, and maps and business records demonstrating the creation of integrated canal and factory systems.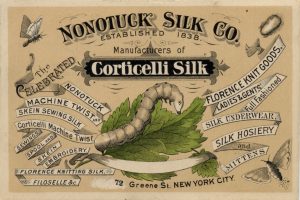 Nonotuck is the historic name of Florence, MA
Ruggles Center stands next to an early water mill site and inhabits the home of one of a community of escaped slaves attracted to egalitarian Florence industrial opportunities.