Teaching with Primary Sources (TPS)
The Library of Congress Teaching with Primary Sources (TPS) program at the Collaborative for Educational Services offers workshops and support to K-12 teachers throughout the Commonwealth of Massachusetts in-person and online. Work with and practice strategies for using Library of Congress online resources to engage students. Teach inquiry through the use of primary sources. Help students achieve challenging literacy standards. We are pleased to work in partnership with Westfield State University and other many local and national organizations. We also offer free, online curriculum, teaching materials, and a clearinghouse on inclusive education.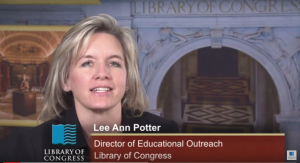 The Library of Congress offers millions of digitized primary sources that can provide deeply powerful encounters with the past for students at all grade levels and abilities. To view a 3.5 minute video showcasing the wide range of resources available free, online from the Library of Congress click here.
---
Mission of the Library of Congress Teaching with Primary Sources Program
Build awareness of the Library's educational initiatives
Provide content that promotes the effective educational use of the Library's resources
Offer access to and promote sustained use of the Library's educational resources
The Library achieves this mission through collaborations between the Library and distinguished TPS Consortium Members across the United States. TPS contributes to the quality of education by helping teachers use the Library's digitized primary sources to engage students, develop their critical thinking skills and construct knowledge. Learn more about the Library's TPS program and resources available to teachers.
---
Virtual Professional Development Programs and Videos
Gain an introduction to the many resources of the Library of Congress through these online professional development modules. Library of Congress Eastern Region at Waynesburg University
The Library of Congress offers a wealth of professional development videos for educators on topics ranging from working with maps to using inquiry in the classroom. View the Library of Congress professional development videos.
Emerging America offers a year-round catalog of virtual Emerging America graduate courses and workshops. See an overview of our TPS workshops below. 
---

Teaching with Primary Sources (TPS) Teachers Network
Teachers with experience working with primary sources are welcome to join this network–now 10,000 strong. Create a password and profile, then explore resources, and discuss issues. Watch an overview video of the network's offerings. Or simply visit the site! 
Included within the network are many interest Groups, including some co-facilitated by Emerging America:
Disability History
Teaching English Language Learners
Culturally Relevant Pedagogy
---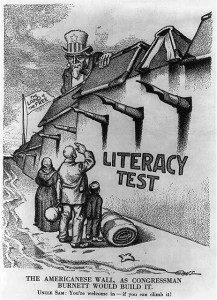 Support development of accessible, primary source-focused curriculum for ALL Learners
Apply Universal Design for Learning and other access strategies
Earn graduate credit for courses with specific content to support instruction for:

English Learners
Students with Disabilities

Gain and apply practical classroom strategies
Integrate Disability History/History of Immigration and foreign language communities through common topics: war, citizenship, employment, civil rights, and struggles for equality
---
Introductory Workshops
Participants in Introductory workshops learn:
What are primary sources;
Why teach with primary sources;
Deepen capacity to strengthen student inquiry; 
Gain relevant content and context for primary sources; and
How to teach with primary sources
Use Library of Congress teacher resources such as the Primary Source Analysis Tool to help students learn through inquiry.
Advanced Workshops - Lesson Study
Participants in Advanced-Lesson Study courses and workshops create content-informed lessons that integrate primary sources from the Library of Congress and exemplify effective instructional practices. Teachers then teach and reflect with peers upon what worked and what did not about their lessons.