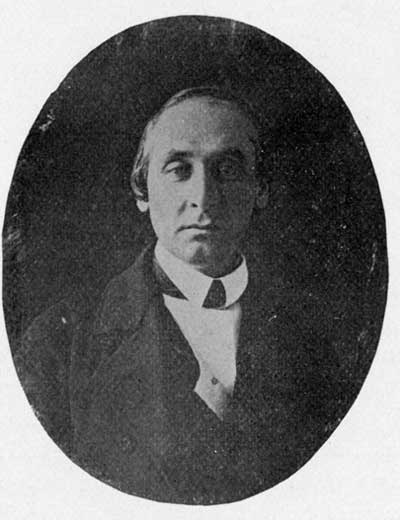 George W. Benson was born in Providence, Rhode Island in the early 1800s. His father was a merchant and prominent leader in the Providence anti-slavery movement. Benson worked as a partner in a wholesale wool and leather firm, but gave that up to move to Brooklyn, Connecticut to try his hand at farming. In 1833, he married James Stetson's sister Catharine.
In 1834, Benson's sister Helen Eliza Benson married William Lloyd Garrison. Partly due to these family connections, the Benson family became increasingly involved in New England anti-slavery activities. By 1840, it became clear that the farm in Connecticut was not adequately supporting the family. So in 1841, the Bensons moved to Northampton. George W. Benson, Samuel Hill, and two other men purchased the buildings and property of the bankrupt Northampton Silk Company and formed the Northampton Association of Education and Industry.
While in Northampton, the Benson family lived in a house on Association property. William Lloyd Garrison would often stay with them during the summer months. When the Association dissolved, Benson bought the brick factory and formed the Bensonville Manufacturing Company. Sojourner Truth lived with the Benson family during this period. When the company failed in 1849, the Bensons moved to New York to avoid George's accumulated debts. Eventually, they made their way to Kansas where Benson resumed farming.
"In His Own Words"
Northampton Association Records: Constitution and By-Laws, 1842 (page 1)
Northampton Association Records: Constitution and By-Laws, 1842 (page 2)
Relevant Date(s)
1808 - 1879
Northampton Association Member
Yes