EMERGING AMERICA HISTORY eNEWS Vol. 7, Issue 27 for September 30, 2020
NEWS
RECOMMENDED: Northeast Regional Conference for the Social Studies (NERC) 2020 will be online! - October 4-14 - Info & Register. An impressive program! Free. Easy to participate. 
Teaching Tolerance Resources on Voter Suppression. How will you help students cope with an election that has already shown unprecedented voter suppression? 
The Right Question Institute offers curriculum and a "Why Vote?" Tool. for work with student voters. 
UMass Lowell and the Library of New England Immigration launched a rich new website. https://lnei.uml.edu/ 
Emerging America seeks input on a draft document, "Tips for Inclusion Supplement to the 2019 DESE Civics Project Guidebook". Also in the survey, share a strategy YOU use to engage and support students with disabilities in civics projects. Complete the survey. 
History teaching jobs and other employment opportunities at the Collaborative for Educational Services. See our Careers page. 
Next issue of the History eNews is October 7. Submit events & resources to rcairn@collaborative.org by October 4.
What Exactly Is a Disability?
Blog post by Wendy Harris, Teacher, and Emerging America Library of Congress TPS Coach (See below.) 
Course: From Reform to Equal Rights: Teach Disability History in the K-12 Classroom - Information and Registration.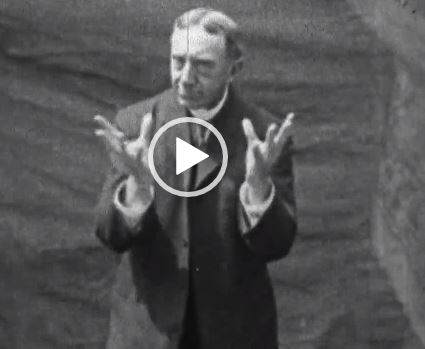 Teacher in the Colorado School for the Deaf in first ever film of sign language. 
Translation for signing-impaired: https://culturasurda.files.wordpress.com/2013/09/preservation-of-sign-language.pdf
EVENTS @ EMERGING AMERICA - Info & Registration.
Contact rcairn@collaborative.org.
HISTORY AND CIVICS EDUCATION COURSES
PDPs / OR optional grad credit available from Westfield State University.  
Accessing Inquiry for English Learners through Primary Sources
From Reform to Equal Rights: Teaching Disability History in the K-12 Classroom

PDPs or 1 grad credit. Led by Rich Cairn, Director Emerging America, and by scholar, Graham Warder. Details. This exciting new course will trace the emergence of Disability Rights over two centuries, addressing multiple new content standards in Massachusetts and other states. 

October 27 to December 7. Register by October 13.
Contact Rich Cairn rcairn@collaborative.org about scheduling Accessing Inquiry and other professional development workshops remotely in your school district or region for 2020-2021.
NEW RESOURCES AT THE LIBRARY OF CONGRESS
Library of Congress News
TPS Teachers Network - Teachers with interest in working with primary sources are welcome to join this network. Featured this week - YOU MUST LOGIN FIRST FOR THESE LINKS TO WORK:
Library of Congress Teacher Blog http://blogs.loc.gov/teachers/
Using a Watch Party to Spur Discussions on Race and other Topics: Another Opportunity to Communicate with Students
Special National Book Festival: Supporting American Ingenuity in Libraries and Museums
Constitution Day Reflections: Citizenship Schools for Women in 1920
Library of Congress Releases Interactive Map Highlighting 136 Literacy Award Recipients
EVENTS (online unless otherwise noted)
October 1 5-6pm Eastern Time (ET) - Election 2020: Teaching in Unpredictable Times - Facing History 
October 1 - 7pm ET - Inside the Vault: John Brown - Gilder-Lehrman Institute
October 6 - 3pm ET - Right Question Institute - "Why Vote?" Tool workshop for teachers. 
October 6 - 7:30pm ET - Bending Toward Justice? Teaching Voting Rights and Representation with iCivics + We the People
October 7 - 8pm ET - The Struggle for Racial Justice and Voting - Facing History. 
October 7 - 12:00pm ET - Leaning in: Teaching Elections and Controversial Issues - iCivics and Vote by Design
October 7 - A Tribute to Teachers with Lin Manuel Miranda - by Gilder-Lehrman. 
October 7 - 6pm ET - California Burning - Activist, Mike Davis - UMass Amherst History Department - Feinberg Lecture Series
October 7 - 5pm ET - Teaching the Refugee Experience - Immigrant Learning Center 
Oct. 8-Nov. 20 - Contemporary Issues Course: Borders, Migrations, and Ethnicities: Three Case Studies in Teaching about China Today. 18 hours. Info. 
October 10 - November 11 - History WalkaThon (at your own time!) - Student Activity - Primary Source
October 20 - 8pm - Reconsidering William Cooper's Town - Historian, Alan Taylor - American Antiquarian Society
October 21 - 3:00- 4:30 p.m. Eastern Time - Facing History - Navigating Our Democracy: A Forum on Promoting Democratic Ideals in the Classroom
October 22 - 5pm Eastern Time - Tips for Remote Teaching in a Time of Controversy - iCivics
October 28 - 12:30-2:20pm ET - THE NEXT GENERATION ANGELS SECOND ANNUAL STUDENT HISTORY DOCUMENTARY FILM FESTIVAL - Library of Congress and National History Day - Register your class. 
Nov. 4, 7-8pm ET - Implementing Peace, Sarah Campbell, Ketchikan High School. What does it mean to be a "peace teacher" in this moment? Why is peace education so important moving forward? Register here.
Nov. 18, 7-8pm ET - Imperial Beijing: The Design and Construction of the Northern Capital, Dr. Aurelia Campbell, Boston College. Register here.
April 8-11 - National Council for History Education national conference. Apply to present and Early registration. 
National History Day - Spring video project - Nov. 6 due date to apply.
​​​
RESOURCES
OTHER NEW RESOURCES FOR TEACHING ONLINE
See Resources for Education During a Pandemic for complete list.
---
EmergingAmerica.org History eNews welcomes YOUR news & events. 
Published Wednesdays; deadline Sunday noon. Archived at http://EmergingAmerica.org/blog. 
Register for CES events.
Teacher-created lessons, primary source sets, & assessments at: http://EmergingAmerica.org. 
Follow Emerging America on Twitter and Facebook.  
Content created and featured in partnership with the TPS program does not indicate an endorsement by the Library of Congress.