EMERGING AMERICA HISTORY eNEWS Vol. 7, Issue 27 for October 7, 2020
NEWS
The Fight for Disability Rights 
Picture books paired with primary sources make vital history newly accessible in the elementary grades. 
(See new blog post teaser below.) 
Register by Oct. 13 for grad course: From Reform to Equal Rights: Teach Disability History in the K-12 Classroom - Information and Registration.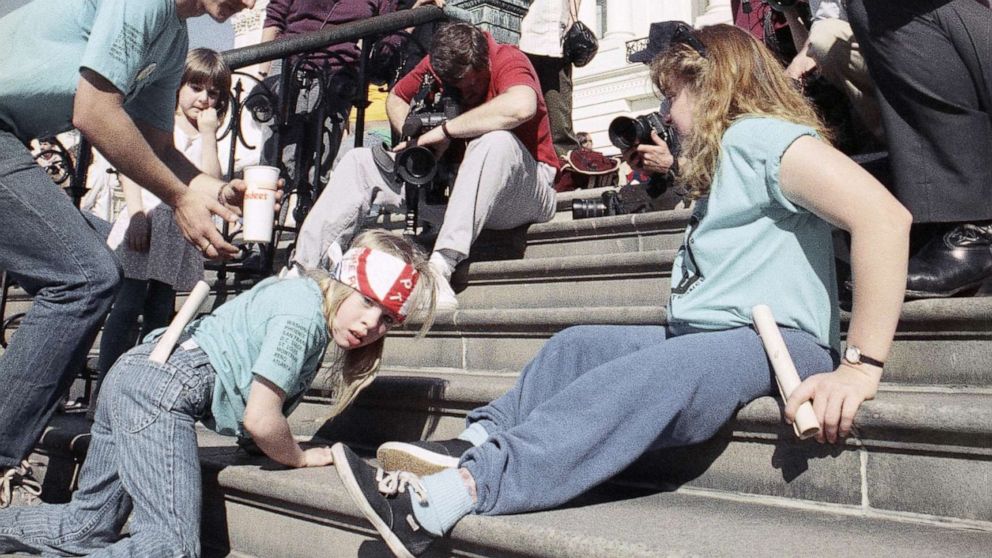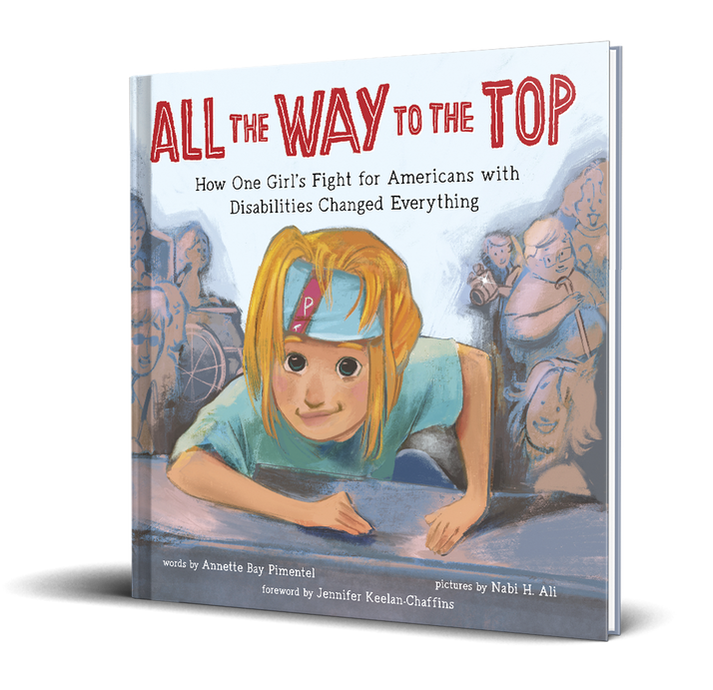 EVENTS @ EMERGING AMERICA - Info & Registration.
Contact rcairn@collaborative.org.
HISTORY AND CIVICS EDUCATION COURSES
PDPs / OR optional grad credit available from Westfield State University.  
Accessing Inquiry for English Learners through Primary Sources

From Reform to Equal Rights: Teaching Disability History in the K-12 Classroom

PDPs or 1 grad credit. Led by Rich Cairn, Emerging America and scholar, Graham Warder. Details. This exciting new course will trace the emergence of Disability Rights over two centuries, addressing multiple new content standards in Massachusetts and other states. 

October 27 to December 7. Register by October 20.
Contact Rich Cairn rcairn@collaborative.org about scheduling Accessing Inquiry and other professional development workshops remotely in your school district or region for 2020-2021. 
NEW RESOURCES AT THE LIBRARY OF CONGRESS
Library of Congress News
TPS Teachers Network - Teachers with interest in working with primary sources are welcome to join this network. Featured this week - YOU MUST LOGIN FIRST FOR THESE LINKS TO WORK:
Library of Congress Teacher Blog http://blogs.loc.gov/teachers/
A New Set of (3) Interactives on Congress and Civic Participation

New Virtual Student Workshops for Students in Grades 3-8

Encouraging Student Exploration of Historic Newspapers with an Article Celebrating North Carolina's Ratification of the U.S. Constitution

Exploring Identity with Citizen DJ, a New Project from LC Labs
EVENTS
(Upcoming events are Online unless otherwise noted)
Mikva Challenge - National Voter Events for Youth:
Oct. 8, 6:30-8:30pm Eastern Time - National Youth Voter Education & Ballot Party - Mikva Challenge - Youth get tools and strategies to educate and mobilize their communities to vote. Info & RSVP. 

Oct. 15, 6:30-8:30pm Eastern Time - Virtual Phone Bank - Mikva Challenge - Youth will be trained to effectively phone bank.  Info & RSVP. 

Oct. 22, 8:00pm Eastern Time - Youth: Debate Watch Party - Mikva Challenge - Youth join a community of young people from coast to coast to watch and debrief final Presidential debate. Info & RSVP. 
​​​
RESOURCES
BLOG POST TEASER - 
People familiar with the work of Emerging America know that our Accessing Inquiry project and clearinghouse offers one of the best archives of accessible lesson plans on Disability History. We are delighted that Missouri school librarian Tom Bober (Twitter handle @CaptainLibrary) recently featured picture books on Disability History topics in his "Picture Books and Primary Sources" KnowledgeQuest column. 
In Picture Books and Primary Sources: All the Way to the Top by Annette Bay Pimentel and Nabi H. Ali, Bober features the story of How One Girl's Fight for Americans with Disabilities Changed Everything. The book relates how 8-year old Jennifer Keelan-Chaffins, a young civil rights activist, garnered national press attention for the 1990 "Capitol Crawl" protest and for passage of the Americans with Disabilities Act. 
Leadership, fairness, and civic understanding are foundational topics in the elementary grades. Bober's column highlights primary source video interviews of the activist herself that are particularly accessible to young students.   Read the rest by clicking New Primary Source Sets and Picture Books Feature Disability History.
- Alison Noyes
---
EmergingAmerica.org History eNews welcomes YOUR news & events. 
Published Wednesdays; deadline Sunday noon. Archived at http://EmergingAmerica.org/blog. 
Register for CES events.
Teacher-created lessons, primary source sets, & assessments at: http://EmergingAmerica.org. 
Follow Emerging America on Twitter and Facebook.  
Content created and featured in partnership with the TPS program does not indicate an endorsement by the Library of Congress.