EMERGING AMERICA HISTORY eNEWS Vol. 5, Issue 4 for January 24, 2018
NEWS
Jan. 25 - 3-5pm - ESE and MCSS: Unpack the DRAFT Social Studies Frameworks - Webinar for curriculum directors, superintendents, and other district leaders.

Info

.

March 5 - 4-6pm - CES, Northampton. Discussion forum on draft Social Studies Frameworks. Western Mass Social Studies PLC. Registration through ESE open soon.

Respond to the Teaching Tolerance

national school climate survey

.

I am sad to tell of the death of friend, teacher, and educational leader Patty Hogan. I miss her passion for learning and for teaching, and her ever wise counsel.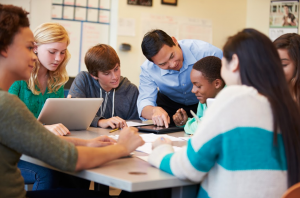 Learn Strategies for Teaching History to ALL Learners
Workshops in Boston, Westford, and Northampton
Contact rcairn@collaborative.org. ACCESSING INQUIRY FOR ALL LEARNERS:
March 23 & 24 - 8:45am - 3:45pm - Plymouth North High School - America and World Fascism: From the Spanish Civil War to Nuremberg and Beyond ($35).

Registration

.  

Accessing Inquiry for Students with Disabilities through Primary Sources:
"Accessing Inquiry" courses meet Mass license renewal requirements for 15-hours PD on students with disabilities or 15-hours PD on English Learners. Link to renewal regulations. Optional 1 Westfield State University grad credit in History available.
NEW RESOURCES AT THE LIBRARY OF CONGRESS
TPS Teachers Network - Teachers with experience working with primary sources are welcome to

join this network

.
Featured this week - YOU MUST LOG-IN FIRST FOR THESE LINKS TO WORK:
Other Resources at the Library of Congress:
Library of Congress Summer Institutes 2018. Free. (You pay for travel and lodging.) General Focus – open to K-12 educators across all content areas:
June 18-June 22

June 25-June 29

July 30-August 3
WWI Focus – recommended for K-12 educators who teach some aspect of WWI as part of their curriculum, or collaborate with those who do:
Science, Technology, and Engineering Focus – recommended for K-12 educators who teach science, technology, or engineering, or collaborate with those who do:
Library of Congress Teacher Blog http://blogs.loc.gov/teachers/
All the Way to Mars: Young Readers Center

Summer 2018 Institutes - Info and Application.
OTHER RECOMMENDED EVENTS - Across Massachusetts and the U.S
Other Resources:
********************************** EmergingAmerica.org History eNews welcomes YOUR news & events. Published most Wednesdays; deadline Monday noon. Archived at http://EmergingAmerica.org/blog. - Reply to rcairn@collaborative.org to be removed from this list. Register for CES events. Teacher-created lessons, primary source sets, & assessments at: http://EmergingAmerica.org. Follow Emerging America on Twitter and Facebook.  Hi