As the 2017-18 Academic School Year begins, Emerging America is proud to offer a wealth of resources free and online for download. Resource types include:
Lesson Plans
Primary Source Sets
Assessments
Student Activities
Lesson Plans are based on inquiry-based practices and include primary source documents from the Library of Congress. Emerging America resources provide detailed coteaching and accommodation plans and are specifically created to support diverse learnings and English Language Learners. Features such as Universal Design for Learning and focus vocabulary charts help make each resource accessible to all students.
Emerging America currently offers the following resources: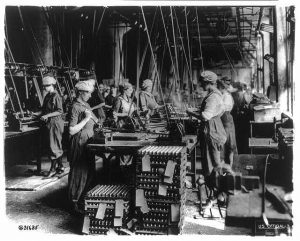 Lesson Plans Currently Available (21):
Historical Fiction: Setting Study through Primary Sources of the Novel Esperanza Rising
Immigration: The Making of America (Unit Plan)
Deformity and Disability in Ancient Greece
Immigration During the Progressive Era: Intro to Primary Sources
Precursor to Progressivism: The Northampton Association of Education and Industry
Civil War Veterans & Disability in American History
Islamic Art, Architecture and Literature
The Fight for Women's Rights
FDR and the Alphabet
Who Writes Our History?
World's Collide: First Contact Between Columbus and the Taino
The Fugitive Slave Act: No Turning Back!
Monuments in Washington D.C.
Boston, Then and Now: Change in the Urban Environment
What Do Trains Do? Exploring Local History through Maps
Propaganda Posters of the Spanish Civil War
WWI on the Home Front: Women in the Workplace
Technological Innovation and Change in the Connecticut River Valley in the Antebellum Era
Mapping Springfield's Industrial Growth
Unexpected Connections: Using Local Primary Sources to Analyze the Five Factors of Community Development in World History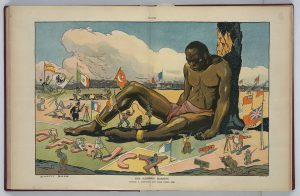 Primary Source Sets Currently Available (26):
Immigration and WWI
Slavery and Anti-Slavery: Social, Political, and Religious Change (1800-1860)
African American Experience of the Civil War (1860-1867)
Theodore Roosevelt
Progressive to New Deal (1900-1941)
Reformers and Gangsters in American History from Antebellum to Prohibition
The Immigration Experience Flow Map (Student Activity)
Civil War and Reconstruction (1861-1877)
Women's Suffrage
Cold War Era (1945-1980)
Industrial Revolution and Its Impact at Home and Abroad (1880-1920)
American Industrial Revolution (1820s-1930s)
Economic Growth, North and South (1800-1860)
The Effects of Imperialism on the People of Africa and the Americas
Incarceration
Pioneer Valley Illustrated History
Modern America: Radical Labor Movement: Radical Labor in the Age of Reform (1877-1920)
Modern America: Urban America: The American City in the 20th Century
New Nation: Westward Expansion: How the West Became American
Modern America: American War in Vietnam: Multiple Perspectives on the U.S. War in Vietnam
Early America: New Worlds for All Indians and Europeans in Early America
Puerto Rican Identity
Early America: Maps and Exploration
American Revolution and the U.S. Constitution
Immigration
Disability History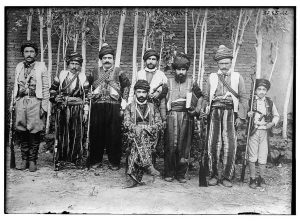 Throughout the course of the coming school year, Emerging America will offer 2-3 new resources each month. Announcements will appear on the Emerging America blog and social media outlets such as Facebook and Twitter. Please stay tuned to catch all of the exciting materials offered to educators from Emerging America!