NEWS
Collaborative for Educational Services seeks Social Justice Education Specialist -

Info
Football Season!!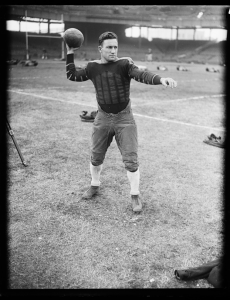 Georgetown Football, 1930
https://www.loc.gov/item/2016889721/
Contact rcairn@collaborative.org. HISTORY AND CIVICS EDUCATION COURSES Accessing Inquiry for Students with Disabilities through Primary  Sources. Meets 15-hour Massachusetts requirement for professional development on teaching students with disabilities. Earn 22.5 PDPs or 1 grad credit (extra fee applies) from Westfield State University. Directly supports content and Practice Standards of 2018 Massachusetts History and Social Science Curriculum Framework! Offered twice: Register.
Oct. 24 and Nov. 8 - CES, Northampton.

Nov. 7 and Nov. 14 - Drury High School, North Adams (Free to North Adams teachers.)
Special one-day workshop on Accessing Inquiry for English Learners (no PDPs or grad credit):
Oct. 10 - 8am - 3:00pm - EdAdvance, Danbury Connecticut. Note separate

registration page

.
Integrating Civic Engagement Projects Across the Curriculum. How will YOU meet the new Massachusetts requirement to offer civic engagement projects? Learn the basics. Generate and test fly a specific action plan. Taught by national service-learning and civic engagement leader, Rich Cairn. Register.
Oct. 4 and Nov. 28 - CES, Northampton.

Jan. 23 and March 13 - CES, Northampton.
Teaching Grades K-5 Civic Engagement and Social Studies. Examine new 2018 Massachusetts History and Social Science Curriculum Framework and develop plans to align your curriculum. Access a wealth of primary and secondary resources. Led by veteran K-5 teacher Laurie Risler. Register.
Oct. 16 and 25 - CES, Northampton.
World Geography and History: Designing Grades 6-7. Gain content knowledge in World History and Geography. Unpack, examine, and align courses to new History and Social Science standards. Offered twice. Register.
Nov. 15 and Dec. 6 - CES, Northampton.

Jan. 29 and Feb. 5 - CES, Northampton.
NEW RESOURCES AT THE LIBRARY OF CONGRESS
TPS Teachers Network - Teachers with experience working with primary sources are welcome to

join this network

.

Featured this week - YOU MUST LOGIN FIRST FOR THESE LINKS TO WORK:

Feature Discussions:
Library of Congress Teacher Blog http://blogs.loc.gov/teachers/
New Teacher Resources for a New School Year from the Library of Congress

Pre-Civil War Photographic Technologies: The Calotype and Daguerreotype
OTHER RECOMMENDED EVENTS
- Across Massachusetts and the U.S
September 18 - 1-2pm - The Immigrant Learning Center(Malden, MA) - Webinar- Tackling the Hidden Crisis: Immigrant Anxiety and Trauma -

Info

November 10 - Five College Center for East Asian Studies - Workshop on Teaching Hiroshima and Nagasaki (using photographs) - More info to come

Fall Webinars with NCSS -

Includes sessions on: Socrates, Religious Freedom, LGBTQ Topics, and Using Newsela to Teach Historical Thinking Skills -

Info
Other Resources:
********************************** EmergingAmerica.org History eNews welcomes YOUR news & events. Published Wednesdays; deadline Sunday noon. Archived at http://EmergingAmerica.org/blog. - Reply to rcairn@collaborative.org to be removed from this list. Register for CES events. Teacher-created lessons, primary source sets, & assessments at: http://EmergingAmerica.org. Follow Emerging America on Twitter and Facebook.