EMERGING AMERICA HISTORY eNEWS Vol. 5, Issue 20 for May 16, 2018
NEWS
Western Mass Social Studies PLC meets Wednesday, 3:30-5:00 at Haymarket Cafe in Northampton. Lots of changes to talk about! (Read on.)

DESE statewide

Civics Education Institute

for 250 educators July 24-26 in Marlborough.

Register

by school district

. Limited spaces remaining.

Mass Senate includes $1.5 million for civics education in budget. Learn more and join those supporting Civics Advocacy Days May 16-18.

Details.

May 22 - 10:30am - Mass Board of Elementary and Secondary Education will hear the latest draft of the new framework in Marblehead. (New draft will be public just prior to that.) June 26 - Malden - scheduled vote on framework.

Welcome to Michelle Ryan, new History and Social Studies Coordinator at the Mass Department of Elementary and Secondary Education!

History Learning Lab - North Andover High School -

News Article

JFK Presidential Library & Museum (prizes!) -

Teaming Up for Better Civics Education Survey

Teaching Tolerance - Diversity Democracy Grants -

Info and Applications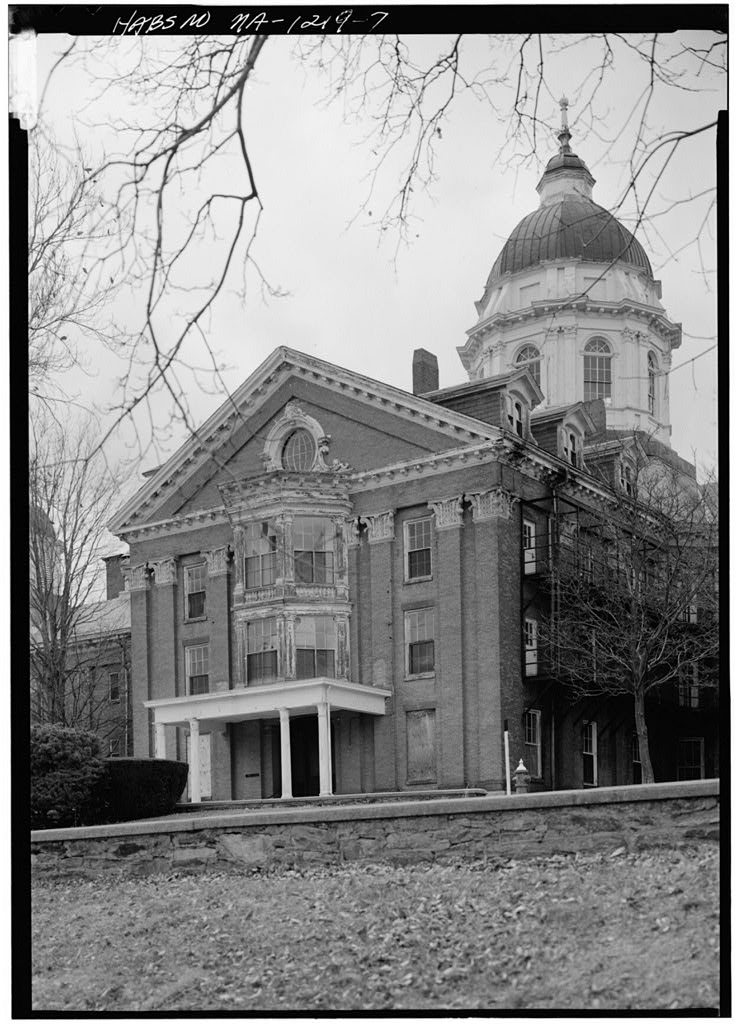 Do you know Disability History? Disability History will play a larger role in new Mass History & Social Science Framework. Learn that history and gain tools to teach students with disabilities in June Accessing Inquiry Workshops. Registration Taunton State Hospital (initial construction - 1853) Massachusetts played a central role in the history of disability in the 19th Century, including building mental hospitals through the leadership of reformer Dorothea Dix.
http://www.loc.gov/pictures/item/ma1354/
Contact rcairn@collaborative.org. ACCESSING INQUIRY FOR ALL LEARNERS Register NOW for June. Hands-on workshop to learn and practical skills for teaching diverse learners. "Accessing Inquiry" courses meet Mass license renewal requirements for 15-hours PD on students with disabilities or 15-hours PD on English Learners. Optional 1 Westfield State University grad credit in History available. Mark your calendars:
June 26-27 - North Adams ($72.50) Free to teachers of North Adams Public Schools.

Register

June 28-29 - Springfield ($72.50) Free to teachers of Springfield Public Schools.

Register
HISTORY AND CIVICS EDUCATION COURSES:
NEW! July 5 - August 5 - Fully online. The American War in Vietnam - Kelley Brown and Chris Appy. $35.

Register

.

NOTE: REDUCED INTRO PRICE SUMMER 2018. July 18-20 - CES, Northampton -

Teaching Grades K-5 Civic Engagement and Social Studies. $125.

Register

.

NEW! July 30-31 - Boston Public Library - Immigration and Maps -

Registration now open
NEW RESOURCES AT THE LIBRARY OF CONGRESS
TPS Teachers Network - Teachers with experience working with primary sources are welcome to

join this network

.

Featured this week - YOU MUST LOG-IN FIRST FOR THESE LINKS TO WORK:

Feature Discussions:
Library of Congress Teacher Blog http://blogs.loc.gov/teachers/
Civil War Music: A Classic Primary Source Set Plays a New Tune

Analyzing Propaganda's Role in World War I
OTHER RECOMMENDED EVENTS - Across Massachusetts and the U.S.
Other Resources:
Five College Center for East Asian Studies - Becoming Modern: Early 20th-Century Japan through Primary Sources -

Info
Summer 2018:
July 18 and 19 - 4QM Teaching - Brookline, MA - Teaching and Learning with the "Four Question Method," an inquiry method for teachers and students -

Info and Registration
********************************** EmergingAmerica.org History eNews welcomes YOUR news & events. Published Wednesdays; deadline Sunday noon. Archived at http://EmergingAmerica.org/blog. - Reply to rcairn@collaborative.org to be removed from this list. Register for CES events. Teacher-created lessons, primary source sets, & assessments at: http://EmergingAmerica.org. Follow Emerging America on Twitter and Facebook.