EMERGING AMERICA HISTORY eNEWS Vol. 8, Issue 13 for June 9, 2021
IN THIS ISSUE
News
Events @ Emerging America 
New at the Library of Congress
Professional Development Events
Resources
Featured Lesson Plan
SPECIAL EVENT: 2021 Dublin Seminar for New England Folklife:
Living with Disabilities in New England (1630 - 1930)
June 25, 3-6pm; June 26, 9am-4:15pm; teacher workshop, June 29, 4-5:15pm (Eastern Time)
Emerging America and Historic Deerfield invite teachers to earn Professional Development hours or graduate credit by listening in on this exciting online program.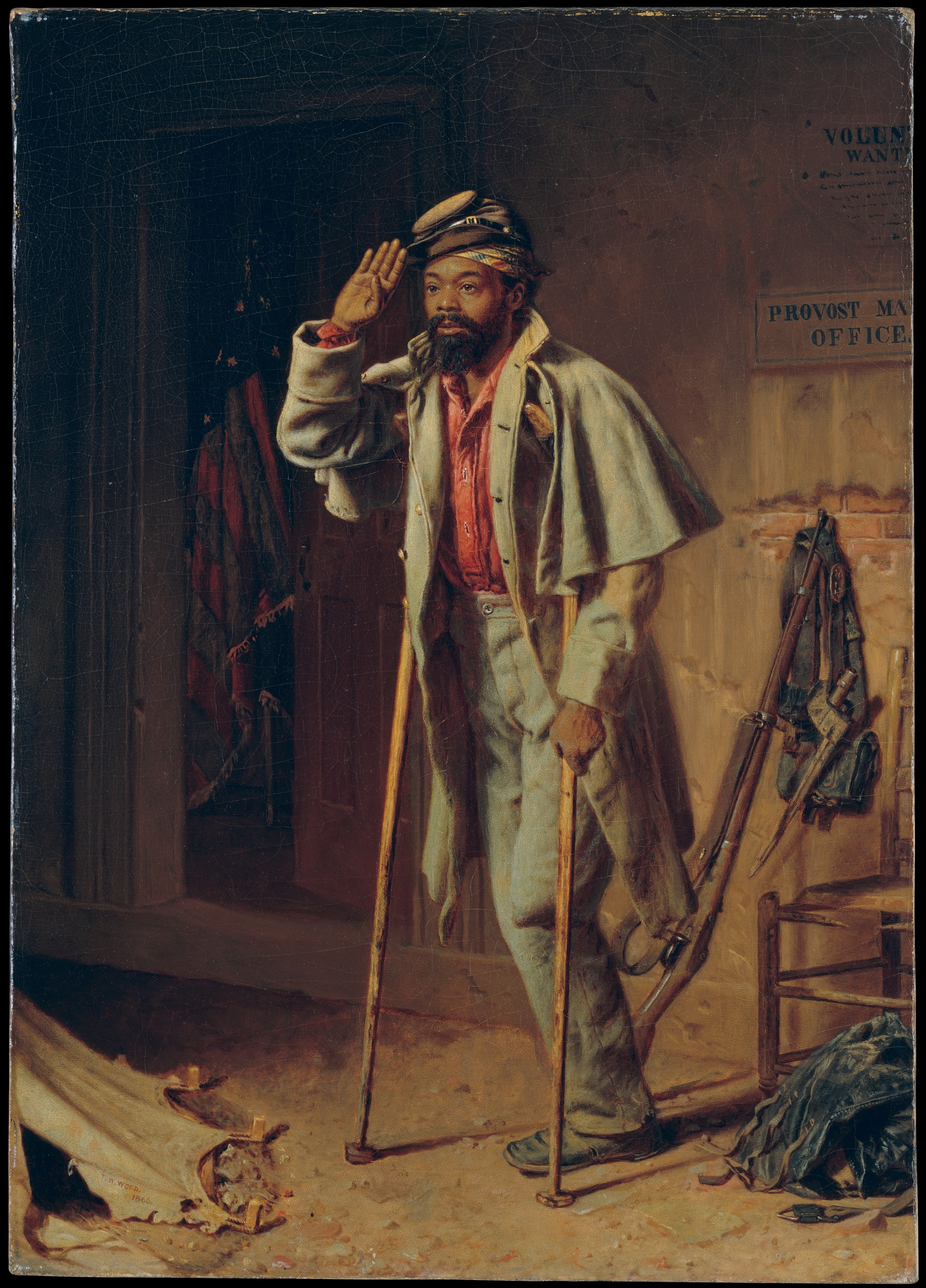 Details below on a featured lesson plan, "What is our value?" 
NEWS
Mark your calendars for these Emerging America courses and workshops. Contact rcairn@collaborative.org.
HISTORY AND CIVICS EDUCATION COURSES
PDPs / OR optional grad credit available from Westfield State University.  
2021 Dublin Seminar: Living with Disabilities in New England, 1630-1930 - ONLINE

Scholars from across the U.S.
Teachers can earn CEUs or 1 grad credit through Emerging America. 
June 25, 3pm to June 26, 4:30pm 
June 29, 4pm - teacher workshop
Mark your calendars. Info.
America and World Fascism - From the Spanish Civil War to Nuremberg and Beyond

Led by Peter Carroll, Stanford University; Sebastiaan Faber, Oberlin College; and Rich Cairn, Emerging America. 
Earn 22.5 PDPs (MA), 15 hours (other states), or 1 grad credit in History from Westfield State University. 
July 5 to August 5. Includes four live webinars. Info & Registration.
Accessing Inquiry for Students with Disabilities through Primary Sources: 

ALL states' teachers welcome! Focus on Massachusetts and Maryland state standards and resources. 
Led by Rich Cairn and Alison Noyes, Emerging America with Lia Atanat, Maryland Humanities.
NEW: Access FREE K-12 Curriculum on History of People with Disabilities.  
Earn 22.5 PDPs (MA), 15 hours (other states), or 1 grad credit in History from Westfield State University. Meets Massachusetts 15-hour recertification requirement on teaching students with disabilities.
July 9 - August 8. One live webinar: July 14. Info & Registration. 
History's Mysteries Summer Institute: Develop a Mystery for Your Own Classroom: 

Taught by History's Mysteries creators Laurie Risler and Kelley Brown. Deepen your practice; gain coaching to carry this engaging approach across the disciplines. 45 hours or 3 grad credits from WSU. 
July 12-16, half-day seminars + half-day work time; teach a unit in fall; share out December 4.  Info & Registration.
EMERGING AMERICA WEBINARS & CONFERENCES
See complete list of short webinars, poster presentations, and more. 
See newly posted Videos and Materials from Inclusive Civics Series
Contact Rich Cairn rcairn@collaborative.org about including Emerging America events and consulting in your 2021 Civic Teaching and Learning.
NEW RESOURCES AT THE LIBRARY OF CONGRESS
TPS Teachers Network - Teachers with interest in working with primary sources are welcome to join this network. Featured this week - (log in to see DISCUSSIONS; no log-in needed for ALBUMS):
 You may link directly to these resources. 
Library of Congress Teacher Blog http://blogs.loc.gov/teachers/
Tips for Teen Researchers from a High School Researcher
LGBTQ Activism and Contributions: A New Primary Source Set
Ten Years of Teaching with the Library of Congress
Tulsa's Greenwood District: Exploring the Impact of the Tulsa Race Massacre
A Teacher's Reflections on Participating in the Library of Congress' Veterans History Project
EVENTS
MORE SUMMER EVENTS
​​​
RESOURCES
FEATURED LESSON PLAN
What is our value? A look at undervalued people.
2nd Grade Lesson. Eileen Gloster. 
http://www.emergingamerica.org/teaching-resources/undervalued-people
In this stimulating, age-appropriate lesson, students examine the qualities of good citizenship and gain these history learning objectives: 
By providing help for people who need it, we make it possible for people to succeed, thus helping that person and the society as a whole.
In the course of American history we have at times helped people, such as disabled veterans, but at other times, particularly if many people thought helping others would hurt the helpers too much, we have turned our backs on people in need.
By asking questions, citizens are in a better position to figure out what is fair and how to act. 
---
EmergingAmerica.org History eNews welcomes YOUR news & events. 
Published semi-monthly on Wednesdays; deadline Sunday noon. Archived at http://EmergingAmerica.org/blog. 
Register for CES events.
Teacher-created lessons, primary source sets, & assessments at: http://EmergingAmerica.org. 
Follow Emerging America on Twitter and Facebook.  
Content created and featured in partnership with the TPS program does not indicate an endorsement by the Library of Congress.