EMERGING AMERICA HISTORY eNEWS Vol. 5, Issue 9 for February 28, 2018
NEWS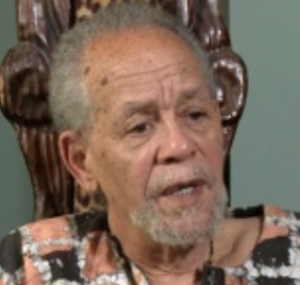 How Does Today's Student Activism Connect with Earlier Eras?
https://www.loc.gov/item/2015669203/
At Library of Congress, find interview–oral history–of Ekwueme Michael Thelwell and other SNCC activists.
He spoke at early Emerging America Summer Institute on Civil Rights Movement.
Registration Deadlines Approaching!
Register now for Spring 2018 Emerging America courses.
Accessing Inquiry in Boston starts March 13.
World Fascism in Plymouth starts March 23.
Contact rcairn@collaborative.org. ACCESSING INQUIRY FOR ALL LEARNERS: Hands-on workshop to learn and practical skills for teaching diverse learners.
Accessing Inquiry for Students with Disabilities through Primary Sources:
"Accessing Inquiry" courses meet Mass license renewal requirements for 15-hours PD on students with disabilities or 15-hours PD on English Learners. Optional 1 Westfield State University grad credit in History available.
March 23 & 24 - 8:45am - 3:45pm - Plymouth North High School - America and World Fascism: From the Spanish Civil War to Nuremberg and Beyond ($35).

Registration

.  
NEW RESOURCES AT THE LIBRARY OF CONGRESS
TPS Teachers Network - Teachers with experience working with primary sources are welcome to

join this network

.

Featured this week - YOU MUST LOG-IN FIRST FOR THESE LINKS TO WORK:
Women's History Month - events throughout the month of March -

Info
Library of Congress Teacher Blog http://blogs.loc.gov/teachers/
Civil War Nurse's Diary.

Polar Explorer Matthew Henson and the Bizzard of Fame.

Guiding Student Investigation of a Miniature Flask for Insight into Mayan Civilization
OTHER RECOMMENDED EVENTS - Across Massachusetts and the U.S
March 3 - 2pm - Curator's Corner Presentation at the Springfield Armory National Historic Site - Sneak peak of World War I Artifact Exhibit Artifacts featured in exhibit

March 6 - 7pm(Business Session)/7:30pm Library of Congress Research Tools presented by Rich Cairn - Pelham Library Ramsdell Room

March 7 - 5:30pm - UMass Amherst, Herter Hall 601 - "From 'unrepentant Nazis' to 'our Germans,'" a Talk by Brian Crim

Info

March 8 - 6-8pm - New Exhibit from the Springfield Armory National Historic Site - The Spoils of War: Relics from the Front (World War I Artifacts)

April 4-29 (Online Course - Fee) - Teaching Students to Ask Their Own Questions: Best Practices in the Question Formulation Technique (QFT) -

Registration
Other Resources:
Cambridge University Press journal Modern American History -

Available Online

(select articles)

Teaching Tolerance - Walkouts, Marches, and the Desire to 'Do Something': What You Need to Know About Stoneman Douglas Activism

 Article

George Washington's Mount Vernon -

The Whiskey Rebellion Resources
********************************** EmergingAmerica.org History eNews welcomes YOUR news & events. Published most Wednesdays; deadline Monday noon. Archived at http://EmergingAmerica.org/blog. - Reply to rcairn@collaborative.org to be removed from this list. Register for CES events. Teacher-created lessons, primary source sets, & assessments at: http://EmergingAmerica.org. Follow Emerging America on Twitter and Facebook.