EMERGING AMERICA HISTORY eNEWS Vol. 5, Issue 14 for April 4, 2018
NEWS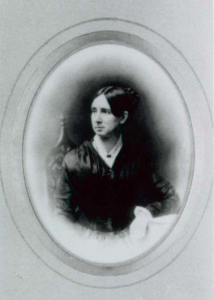 Dorothea Dix, circa 1840
Reforming America with Dix and Mann New Accessible Lesson at EmergingAmerica.org! See bog post below. Dorothea Lynde Dix: Portrait, head and shoulders, facing left. Image available at: https://www.loc.gov/item/2004671913/
Accessing Inquiry for Students with Disabilities Register now for Spring 2018.
Contact rcairn@collaborative.org. ACCESSING INQUIRY FOR ALL LEARNERS: Hands-on workshop to learn and practical skills for teaching diverse learners.
"Accessing Inquiry" courses meet Mass license renewal requirements for 15-hours PD on students with disabilities or 15-hours PD on English Learners. Optional 1 Westfield State University grad credit in History available.
NEW RESOURCES AT THE LIBRARY OF CONGRESS
Library of Congress Teacher Blog http://blogs.loc.gov/teachers/
OTHER RECOMMENDED EVENTS - Across Massachusetts and the U.S
Other Resources:
Summer 2018:
New Accessible Lesson Plan: Reforming America with Dix and Mann The instrumental role Dorothea Dix played in reforming prisons and mental institutions, and the actions of Horace Mann in his campaign for free public education are at the center of this lesson. By focusing attention on the strategies used by these social reformers, this lesson engages students in critical thinking about the methods of reformers as well as their goals. Teaching resources include a RAN chart eliciting "what we think we know" and the students' observations of evidence that confirms or refutes those ideas about people, strategies, and places. Information sources include videos, a map, photographs, vivid written testimony to legislators, drawings, and period journalism. ********************************** EmergingAmerica.org History eNews welcomes YOUR news & events. Published most Wednesdays; deadline Monday noon. Archived at http://EmergingAmerica.org/blog. - Reply to rcairn@collaborative.org to be removed from this list. Register for CES events. Teacher-created lessons, primary source sets, & assessments at: http://EmergingAmerica.org. Follow Emerging America on Twitter and Facebook.