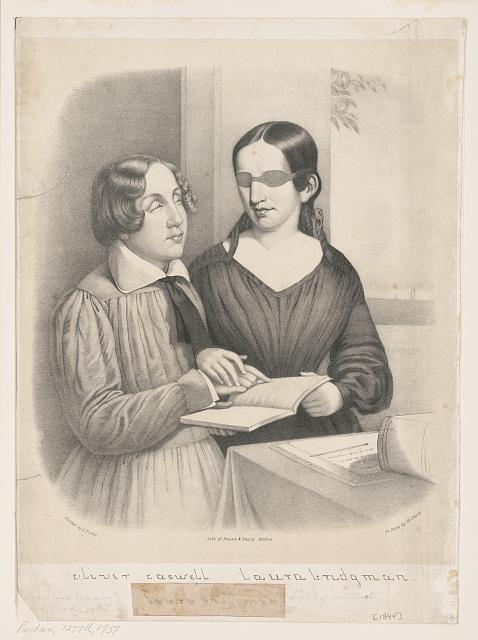 Tue, 10/27/2020
Register Here - watch for a workshop with the Massachusetts Historical Society in February 2023
From the American colonial era to the 21st century, people with disabilities experienced a revolution in status: from objects of religious benevolence, to wards of the state, to civic leaders. Trace this remarkable story of reform and heartbreak, endurance and empowerment as you explore a broad array of primary sources with Disability History scholar, Graham Warder, and disability education leader, Rich Cairn. Examine emerging K-12 history standards from Massachusetts, California, and other states in this fully online course. Research a rich text set of primary sources to integrate into your teaching. See Emerging America's resource portal: Disability History through Primary Sources. 
Access the new Reform to Equal Rights: K-12 Disability History Curriculum, available in February, 2023. See announcement of project. 
Dates and times: 
The online course will run 3.5 hours per week plus some additional reading. Participants may complete work at a convenient time of day for them. There will be three scheduled 60-minute webinars. Each week will include a mix of readings, online activities, and video clips. Each week, participants will write responses to prompts in a class forum, and reply to classmates' posts in the second half of the week. Over the six weeks, participants will each find and create a text set of primary sources and written reflection on teaching Disability History. 
The 3 one-hour webinars (will be recorded for those who cannot join live): 
7pm, Oct. 27
7pm, Nov. 10
7pm, Nov. 17
Audience
Teachers, Grade K-12. Special education professionals.
Cost and Registration
Cost: $80 ($72 for CES member districts). Cost is reduced thanks to support from the Library of Congress Teaching with Primary Sources program.
Registration deadline: October 13.
Credit
This is a graduate level 15-hour course, for which participants receive 22.5 PDPs (as per DESE regulations) or 1 graduate credit in History from Westfield State (separate $125 registration fee required for graduate credit).  To earn PDPs or Graduate Credit, participants must complete all assignments.
Instructors
Graham Warder is Assistant Professor of History, Keene State College. He has worked extensively with the Disability History Museum, online humanities resource providing primary sources and curriculum about the history of people with disabilities. 
Rich Cairn has directed the Emerging America program since 2006. Emerging America includes the Library of Congress Teaching with Primary Sources Program at the Collaborative for Educational Services, and the National Endowment for the Humanities Landmarks of American History Institutes: "Forge of Innovation: The Springfield Armory and the Genesis of American Industry."