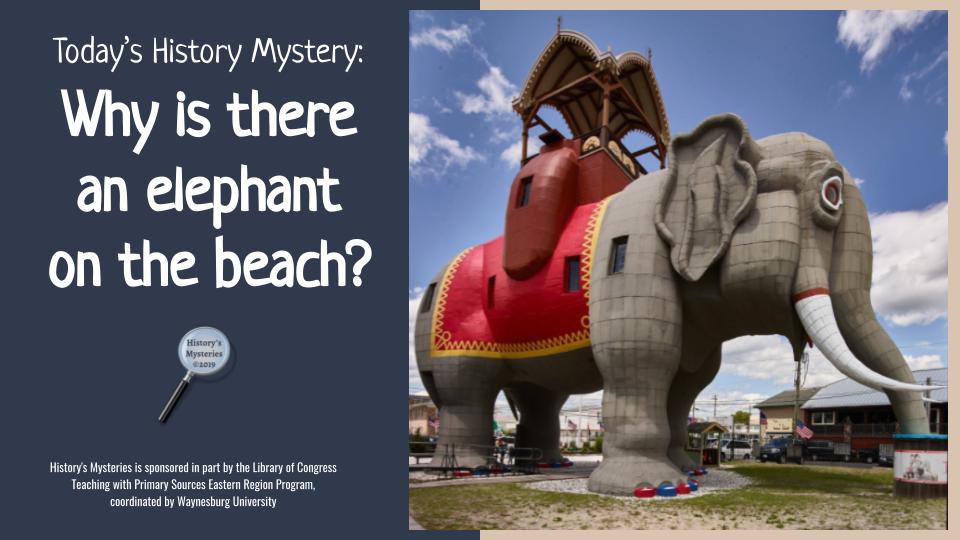 Wed, 05/18/2022
Join us May 18 from 7:00 - 8:30 pm for an Introduction to Elementary Inquiry using History's Mysteries.
Description
History's Mysteries is a ready-to-use K-5 curriculum featuring student investigation of primary sources from the Library of Congress and other archives. Each unit includes three or more mysteries, each fully addressing an engaging topic for grades K-5 (see examples below; more units have been added; see the full list here).
Kindergarten:

Unit 1: What is the difference between now and then?
Unit 2: How do we celebrate our shared traditions?

Grade 1:

Unit 1: How do communities make decisions? 
Unit 2: What makes a good leader?

Grade 2:

Unit 1: Why do people move?
Unit 2: Why do we need maps?

Grade 3:

Unit 1: Why do people celebrate the 4th of July?
Unit 2: Native sovereignty and the American Revolution

Grade 4:

Unit 1: How do maps help us understand the world?
Unit 2: How did water shape work?

Grade 5:

Unit 1: How did enslaved people experience the Atlantic World?
Unit 2: What is "Free Speech"?
This is an opportunity for teachers to become familiar with History's Mysteries and ask questions in preparation for teaching the curriculum. 
Audience and Grade Level
Curriculum Directors and Teachers; Grades K-5
Cost
The cost of the training is $50 for non-member districts.