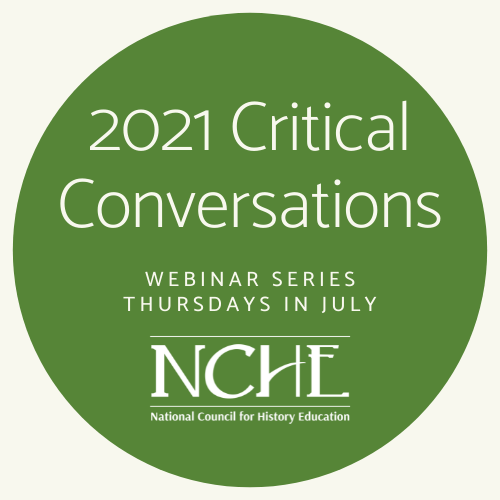 Thu, 07/29/2021
July 29, 7:30pm - Rich Cairn: Empowering Learners through History & Civics of People with Disabilities.
How can we teach inclusive, transformative histories? That's the theme of National Council for History Education (NCHE) Critical Conversations 2021, Thursdays in July. Register here. 
The series culminates in the Aug. 3-4 NCHE Equity Summit.