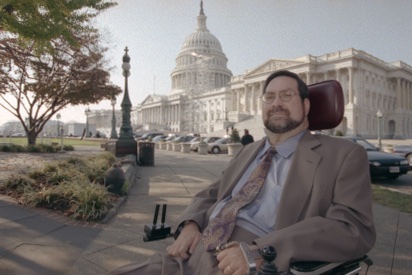 Wed, 09/28/2022
Teach a lesson between September 2022 and January 2023. (Extended from spring 2022.) 
Give feedback online. 
Teachers select the lessons they want to teach.
Orientation for pilots (optional) September 28, 4:00-5:00pm Eastern Time. The session will be recorded.
Earn 10 PDPs (Massachusetts) or a letter documenting 10 hours of participation. 
Emerging America is developing Reform to Equal Rights K-12 Disability History Curriculum with support from a Library of Congress Teaching with Primary Sources grant and an Expand Massachusetts Stories grant from Mass Humanities. The curriculum will be available free at EmergingAmerica.org in February 2023, following the pilot.   
Learn more about the new curriculum.